Welcome to Sorting Truth From Fiction: Civic Online Reasoning!
ABOUT THIS COURSE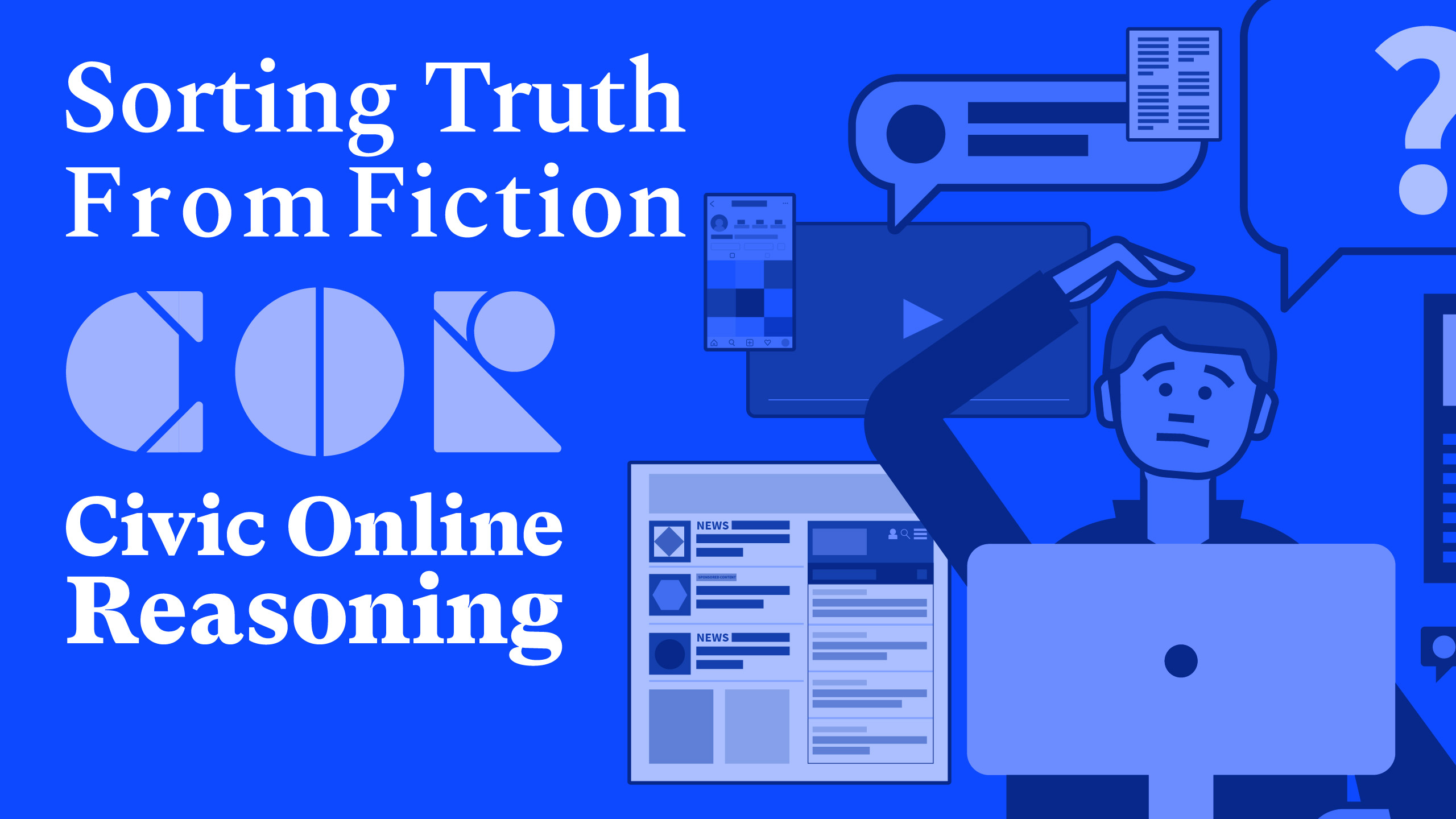 Every day we are exposed to massive amounts of information via online sources and we do not necessarily have the time to research each claim being made. How then, can we quickly and effectively filter this content to sort facts from fiction? 
In this course you will learn the strategies professional Fact Checkers use to filter online information efficiently and effectively to discern whether or not the information is coming from a reliable source and can be trusted. 
Throughout this course, you will access your current skills at sorting online information, learn and practice some of the most powerful tools implemented by professional Fact Checker, learn and practice evaluating different types of evidence, and ultimately develop practical lessons for sharing what you learned with others based on your personal teaching context.
At the end of this course, you will be able to use the tools you learned to not only navigate online content for yourself, but you will develop lessons to teach students the crucial knowledge of sorting fact from fiction in society that is bombarded with information primarily from online sources. 
COURSE DATES
Unit 1: Search Like a Fact Checker (available September 15, 2020 @ 4:00pm UTC)
Learn how fact checkers evaluate online information and why they are better at deducing trustworthiness of information that most smart people.
Unit 2: The Big Fact Checker Moves (available September 22, 2020 @ 4:00pm UTC)
Introduce fact checker lateral reading and click restraint techniques as well as common pitfalls when evaluating information. 
Unit 2 Assignment: Teach a Model Lesson On Lateral Reading - Suggested Due Date October 06, 2020


Unit 3: Evaluating Different Types of Evidence (available September 29, 2020 @ 4:00pm UTC)
Learn tips to evaluating different types of evidence and created your own example to support your own teachings
Unit 3 Assignment: Teach a Model Civic Online Reasoning Lesson - Suggested Due Date October 13, 2020


Unit 4: Adapting Civic Online Reasoning (available October 8, 2020)
Learn how to integrate Civic Online Reasoning into your practice 
Office Hours - TBD
Unit 4 Assignment: Design a Civic Online Reasoning Lesson for Professionals - Suggested Due Date October 20, 2020


COURSE CALENDAR
Launch September 15, 2020